Introducing Rabbi Kosovske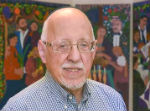 Rabbi Kosovske's High Holiday Challah Recipe
Do you miss your round challah from Gus and Paul's? Try making it yourself with this delicious recipe.
Have Fun at HavDeli!!!
Saturday, November 12th
Saturday, December 17th
Saturday, January 14st
Saturday, February 4th
Tikkun Olam:


We're building a house!
To learn more… to get involved...
follow this link.

Rabbinic Selection:
High Holidays 5777


Erev Rosh Hashanah
Sunday, October 2
Evening Service at 8:00 p.m.
Rosh Hashanah Day
Monday, October 3
Children's Service ...8:30-9:15 a.m.
&nbspFamilies w/ children infant to 7 yrs.
Congregational Service ...10-12:30
&nbspChildcare & program 10-12:30 p.m.
Tashlich, Laurel Pond ...4:00 p.m.
Kol Nidre
Tuesday, October 11
Evening Service at 8:00 p.m.
Yom Kippur Day
Wednesday, October 12
Morning Service ...10:00 a.m.
Musical Interlude ...12:30 p.m.
Study Options ...1:30 p.m.
Family Service ...2:00 p.m.
Afternoon Service ...3:00 p.m.
Yizkor Service ...5:00 p.m.
Neilah/Closing Service ...5:45 p.m.
Break the Fast ...6:30 p.m.
Current Happenings:

Take Back Your Time... Rediscover Shabbat:

Photo & Videos: